Happy World Teachers' Day
Teachers are special !
Teachers are gifts to the world!
One day is not enough to celebrate the exceptional role teachers play in molding the lives of our children and Youth.
As an organization, we are indebted to you and we appreciate your partnership with our Youth development initiatives across public secondary schools.
Thank you for working tirelessly to enrich the lives of the next generation, because of your commitment and sacrifices you bring out the best in our Youth.
We celebrate you today and always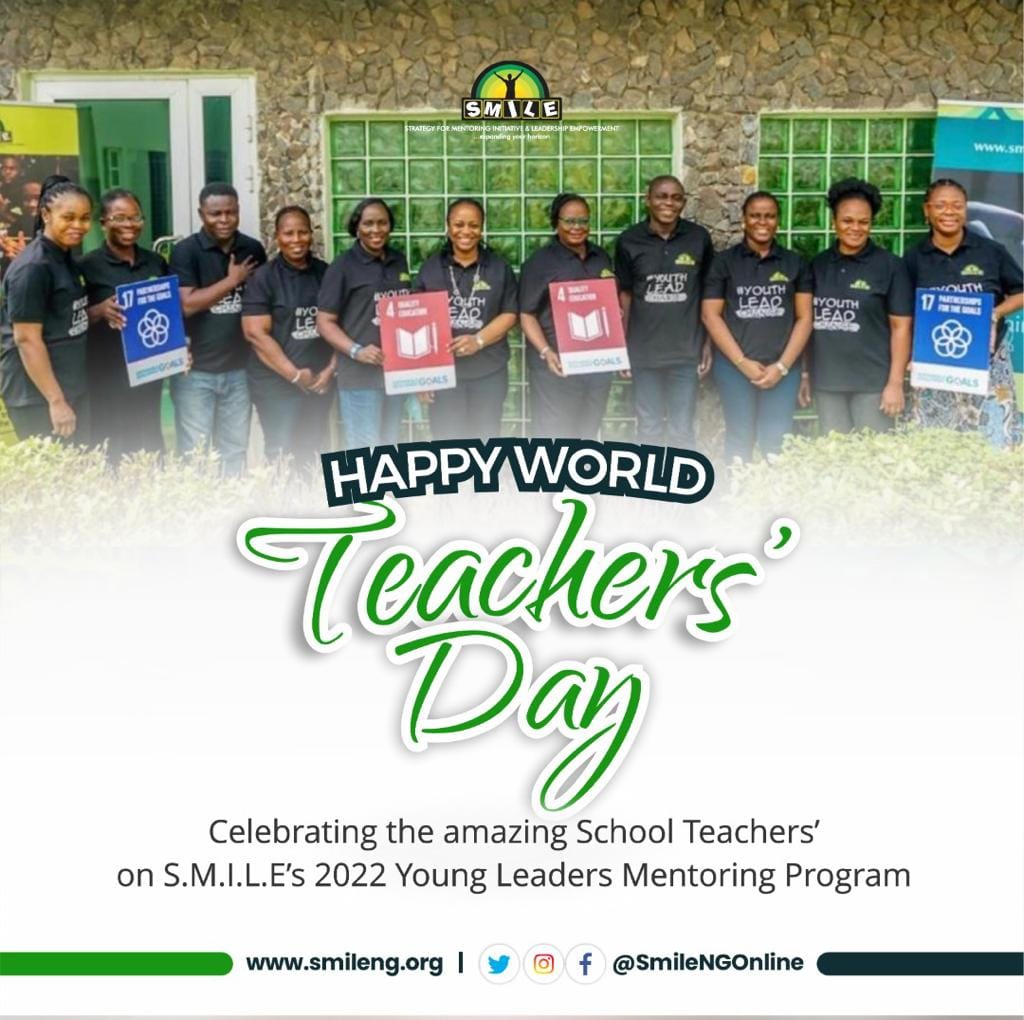 #YouthLeadChange
www.smileng.org