Hurray!!
We are extremely delighted to announce our new set of university admissions.
A big congratulations to two of our diligent Youth- Tolulope and Balikis our new University scholarship beneficiaries, both of whom are pursuing a Bachelors degree in Business Administration and Mass Communication respectively.
We are glad to see you both aspire for greatness and work towards a better future.
We believe that through education, you will be equipped with the needed skills and insight to harness opportunities and solve problems around you.
Profound gratitude to our partners, who through their donations have made their dreams a reality.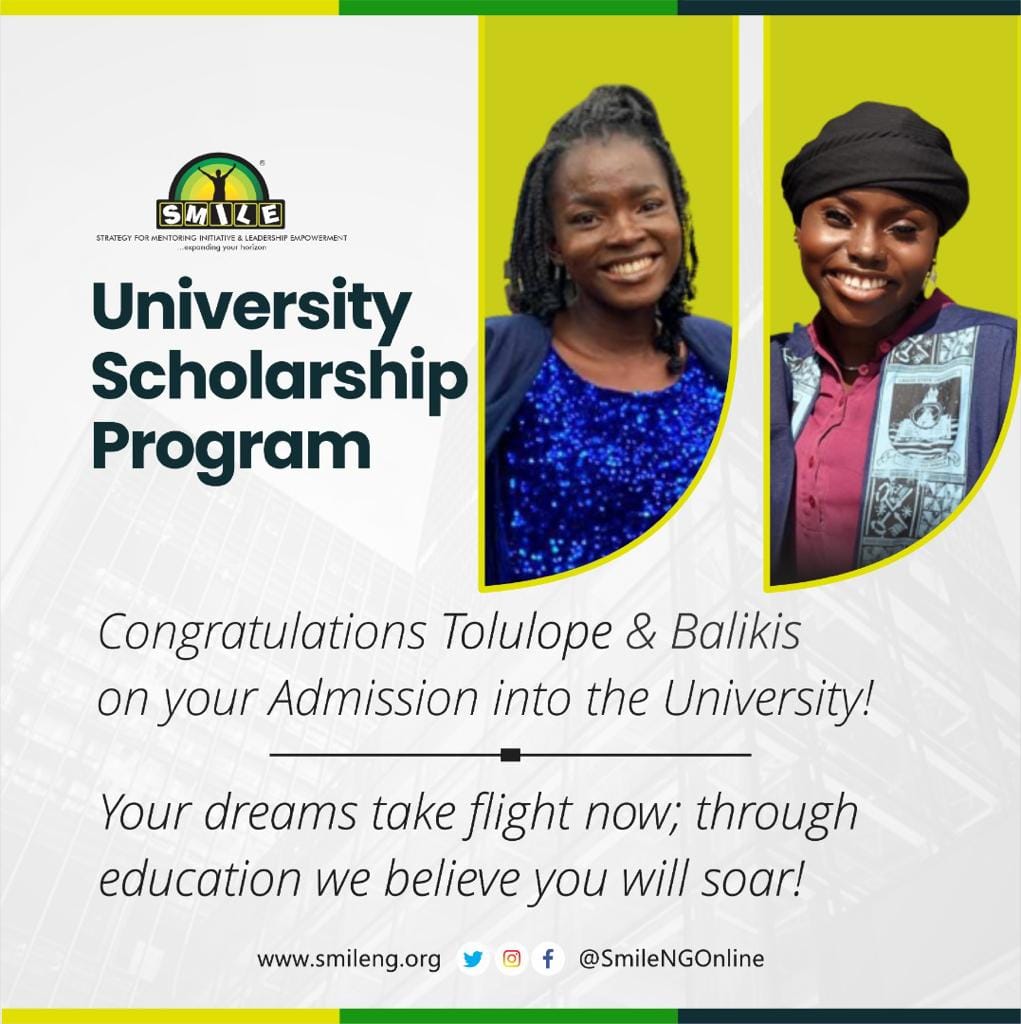 S.M.I.L.E…Building a better world, raising a new generation of Leaders