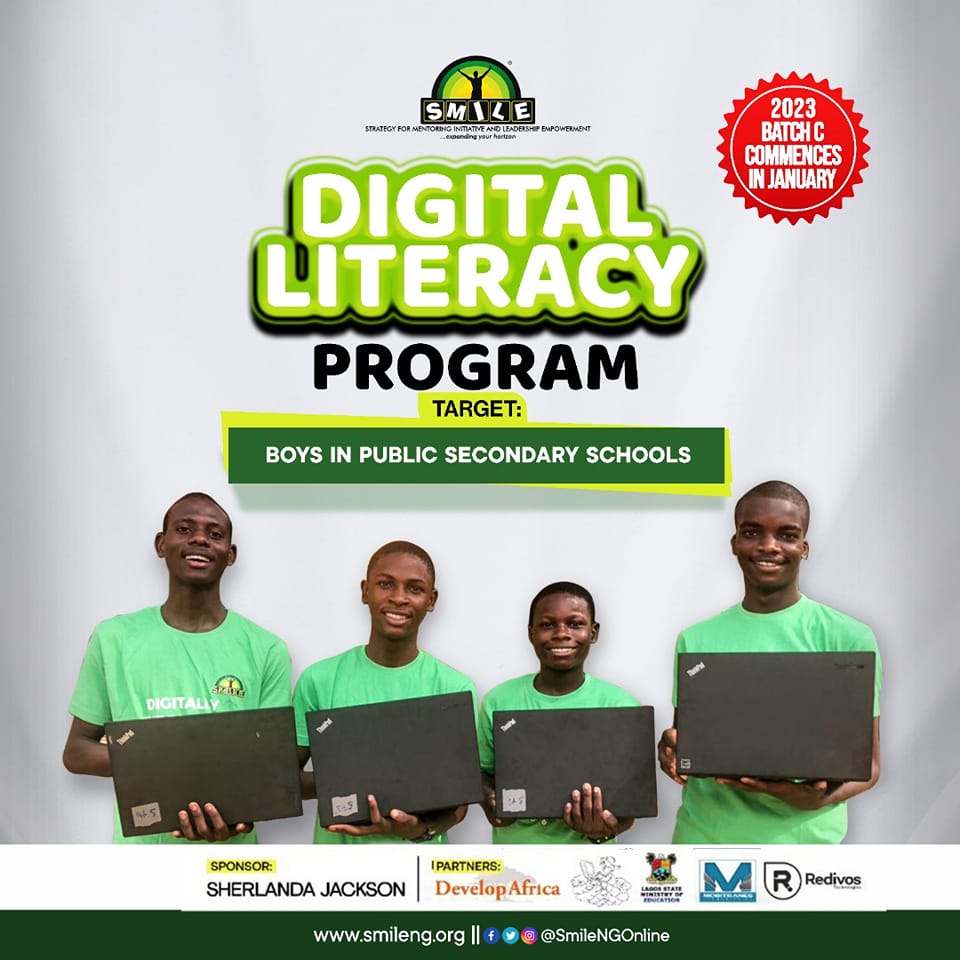 We are so elated to kick off another year of our youth leadership development and mentoring programs.
Last year, we successfully equipped 22 young leaders in an all girls school with digital skills and we are so excited to start our year by replicating this Digital Literacy Program in Archdeacon Adelaja Senior High School (an all boys school).
Special thanks to our sponsor Sherlanda Jackson, our facilitator Mobitranes Technologies, and other partners for making this program a reality.
We are optimistic that through this training our young leaders will be better equipped with the digital skills needed to thrive in today's world.
S.M.I.L.E…Building a better world, raising a new generation of leaders