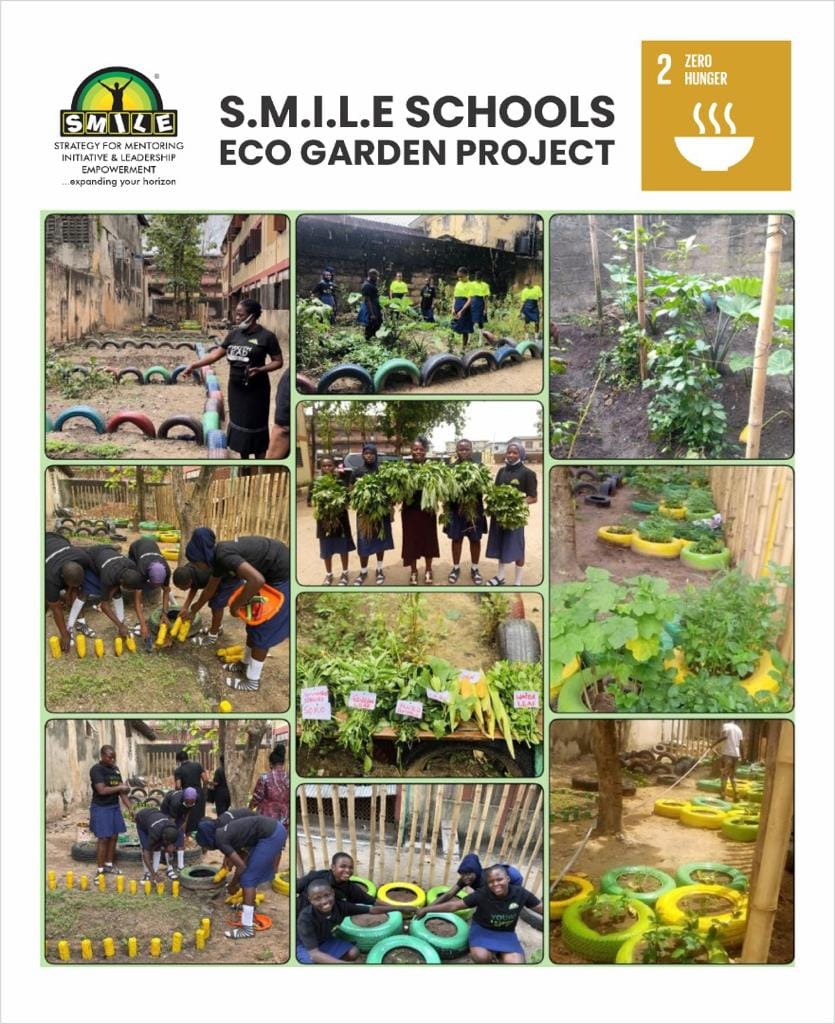 At last year's International Youth Day we promised to implement the core objectives of the theme, Transforming Food Systems by starting an Eco Garden Project in the schools we adopted; with an aim to spur the interest of young people in Agriculture and to get them involved in the food chain.
Our profound gratitude goes to the management and students of Jagunmolu Girls Senior Grammar School for flagging off the Eco Garden Project in their school.
We are delighted these young girls are now able to grow their own foods and in their own little way, have contributed to the attainment of the United Nations Sustainable Development Goal 2-Zero Hunger, as they continue to share their harvest with their teachers and family members.
We also congratulate the school for emerging as the winner of S.M.I.L.E's United Nations Sustainable Development Goal 2 Trailblazer Award. Their dedication and most specially the selflessness of Mrs Oluremi Ladipo contributed immensely to the success of the project.
Special thanks to our amazing partners for sponsoring this project and for donating materials (such as bamboos) towards the project.
S.M.I.L.E….Building a better world, raising a new generation of leaders