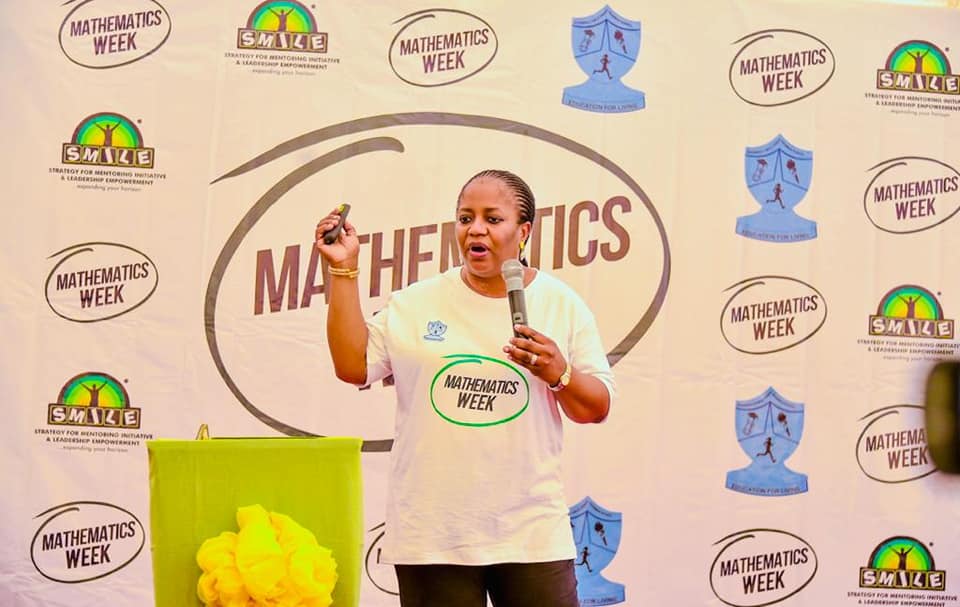 S.M.I.L.E a youth leadership development and mentoring nonprofit organization is on a mission to raise young leaders who can lead change wherever they find themselves despite their age.
One of the special highlights of the S.M.I.L.E Educational Outreach held at Jagunmolu Girls Senior Grammar School, Lagos was the charge by our dear founder- Mrs Bimpe Bamgbose-Martins. She spoke on the topic: Becoming a young Leader during the 2023 Mathematics Week Program.
She encouraged the students to embrace and learn skills that can help them stand out as young leaders, adding that mathematics enhances critical thinking and analytical skills.
She also urged them to discover their strengths/passion, be the best version of themselves, keep learning and solving problems around them because they are not too young to lead change just like their peers in S.M.I.L.E's Young Leaders Club.
S.M.I.L.E … Building a better world, raising a new generation of Leaders